UNICEF South Africa Annual Report
When UNICEF South Africa briefed us to recreate their annual report they requested that it be produced as a fold-out document rather than a booklet. They also specified that they wanted their photography to be included and much 
of the data to be converted to infographics. With the proliferation of slick infographics (and make no mistake, a lot of designers have absolutely mastered the craft) we wanted to produce something a little more raw. We looked for a way to incorporate the photography into the infographics so that the data was linked directly to the subject matter. Ultimitely we designed the report so that it served two seperate functions. The one side carried the feedback and explanations for the year's events as well as a timeline showing what had taken place over the course of the year. The reverse served as a poster with all of the data summarised into infographics, the idea being that people within the field could place it on their walls and reference it as required instead of having to read through it each time they needed to find the data they were looking for.
To keep costs to an absolute minimum we decided very early on to work in just two colours. This dictated the art direction somewhat. Illustrations were styled in an intentionally uncomfortable manner as we wanted to avoid the clinical perfection of vector representatons of people.
We opted for Cyclus Offset paper due to the price, the fact that it's a recycled paper and because of it's great print definition.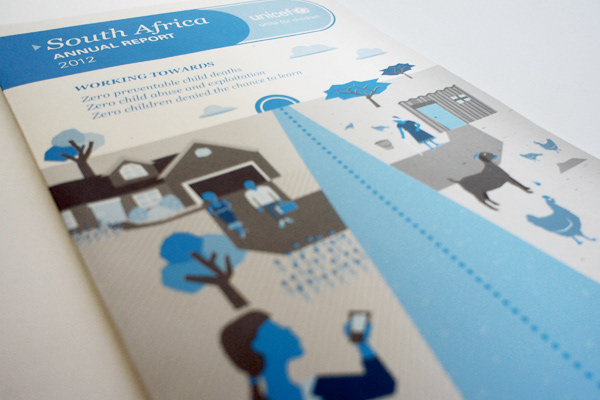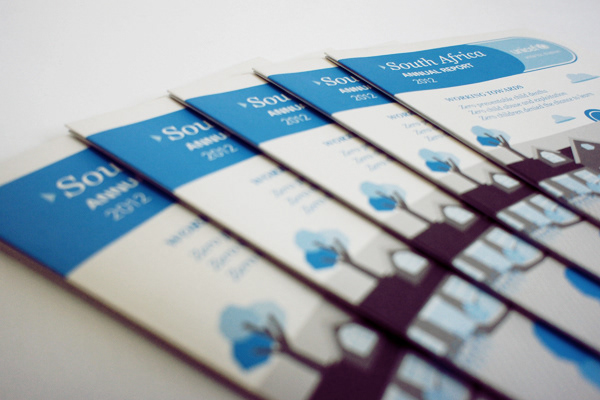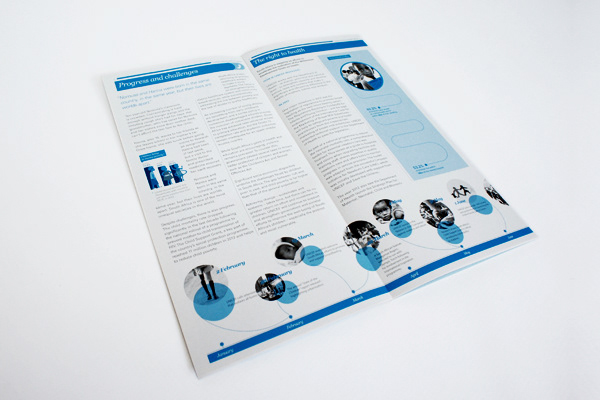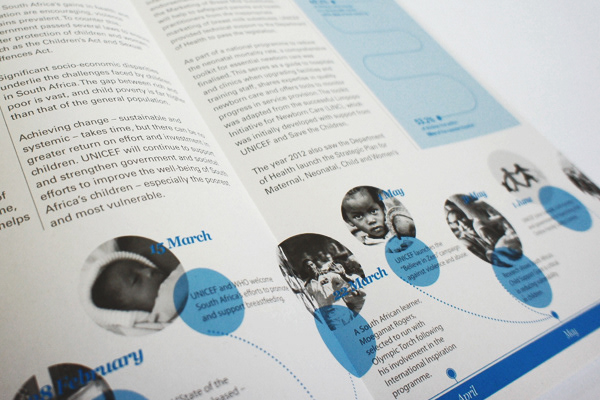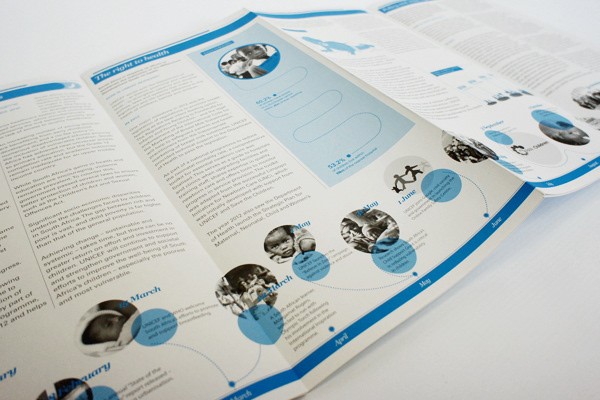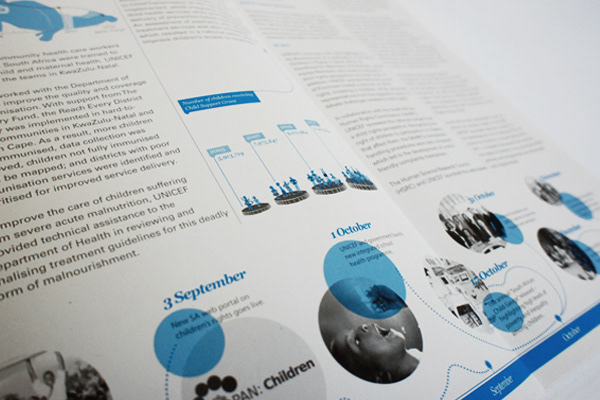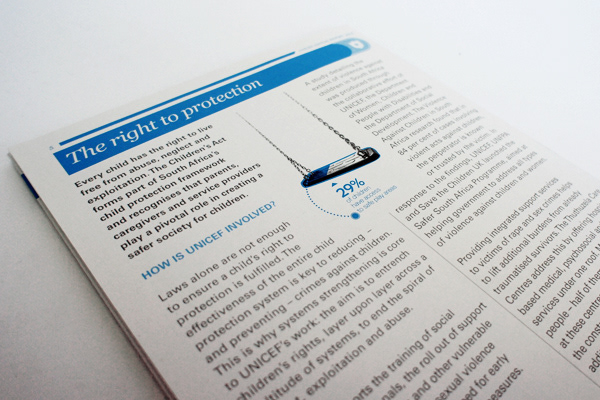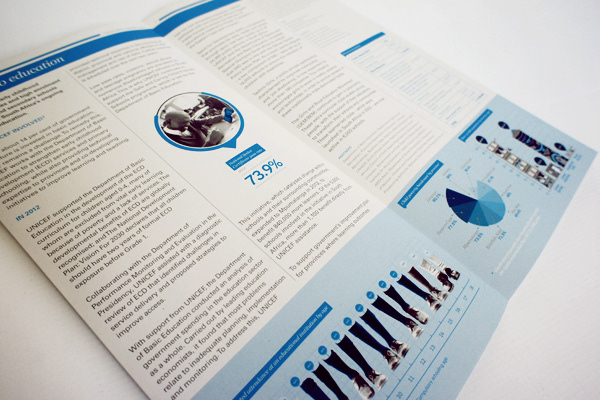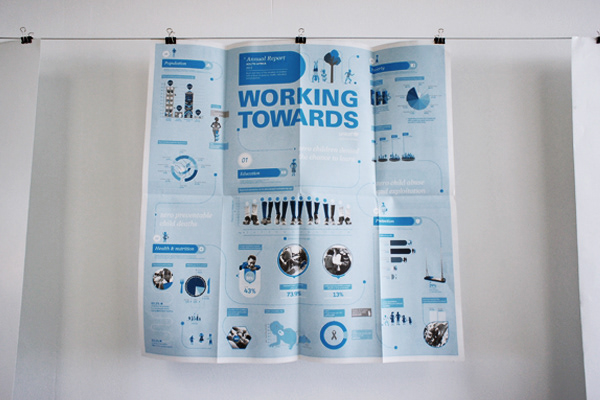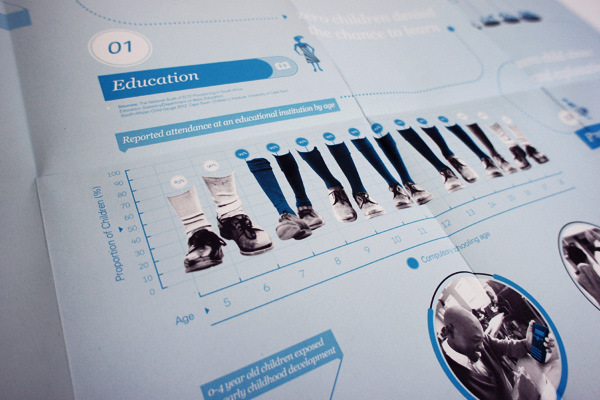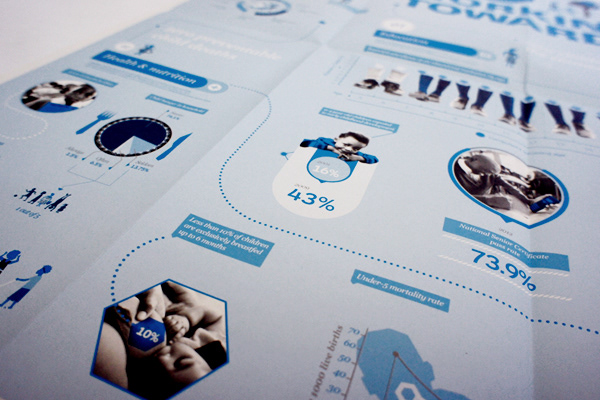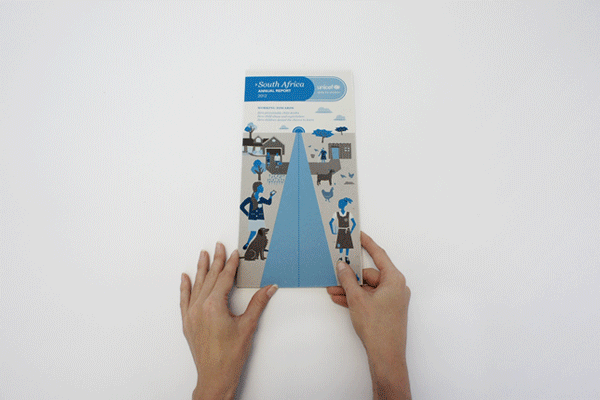 Illustrator: Gawie Joubert
Designer: Micaela Reeves
Creative Director: Barry Maitland-Stuart and Jessica Maitland-Stuart
Printers: Multiprint Litho
Paper: Cyclus Offset (Papersmith)