Another of our 3 hour challenge tasks. This was a favour for a friend in exchange for the use of the Karkloof Trails, an amazing network of flowing MTB and running trails set in the KwaZulu-Natal midlands and built by the legendary Hylton Turvey. Because it was a freebie we restricted our time to 180 minutes.
The first 40 minutes or so I spent sketching. I'm not ashamed to say that I decided very early on to use a stylistic rather than conceptual treatment. I quickly set down the type style I wanted and then leapt straight into the vector process.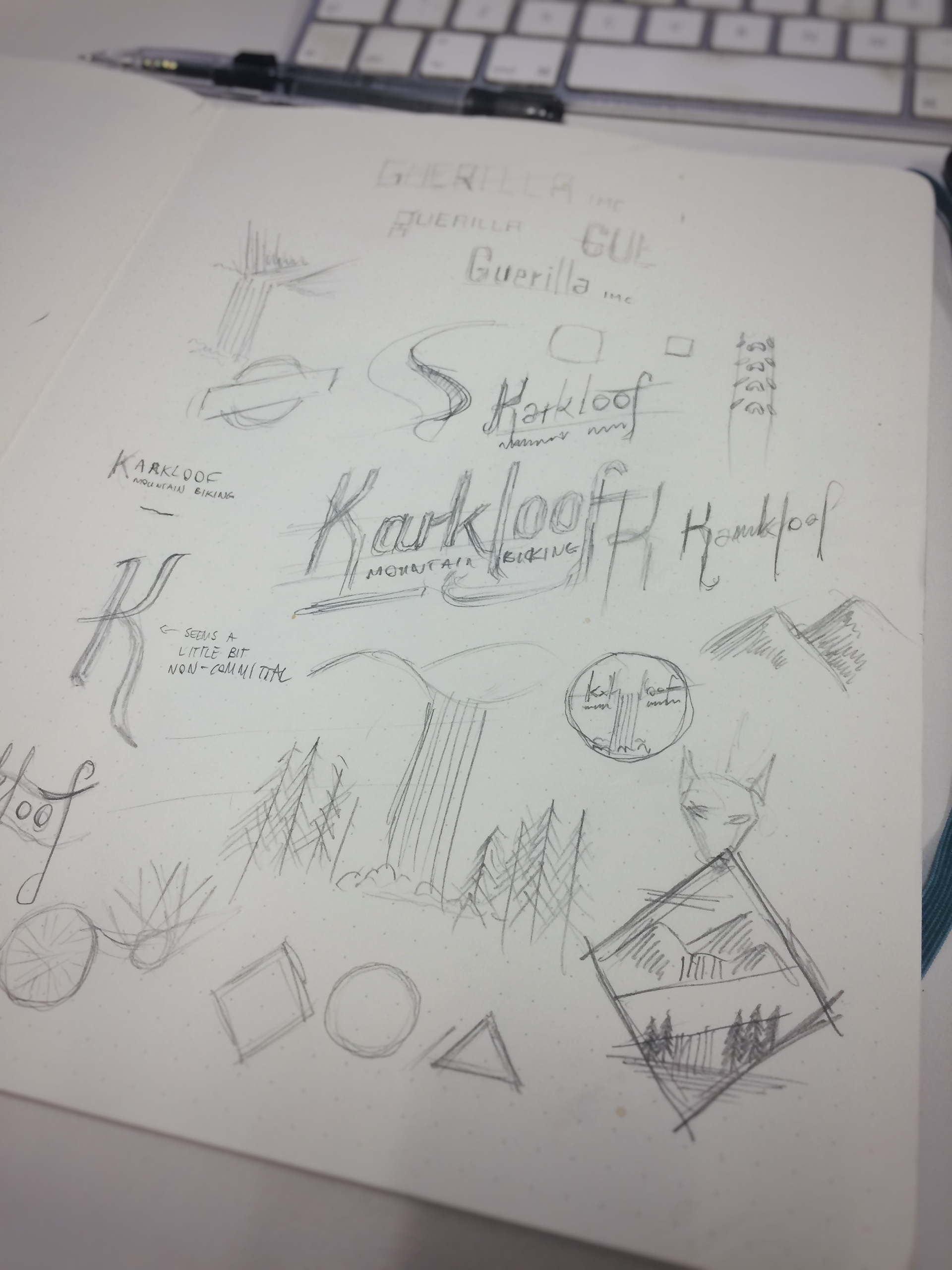 Now this is where I come clean. The main font is built on a beautiful logotype created by Chad Landenberger. It's his fault because he created something worth, well, copying. Mea Culpa. I'm sorry, Chad. The "Mountain Biking" copy was set in Haymaker Regular from Lost Type co. The holding shape began as an overstylised chainring (yes, I know those of you that are mountain bikers are already counting the number of teeth).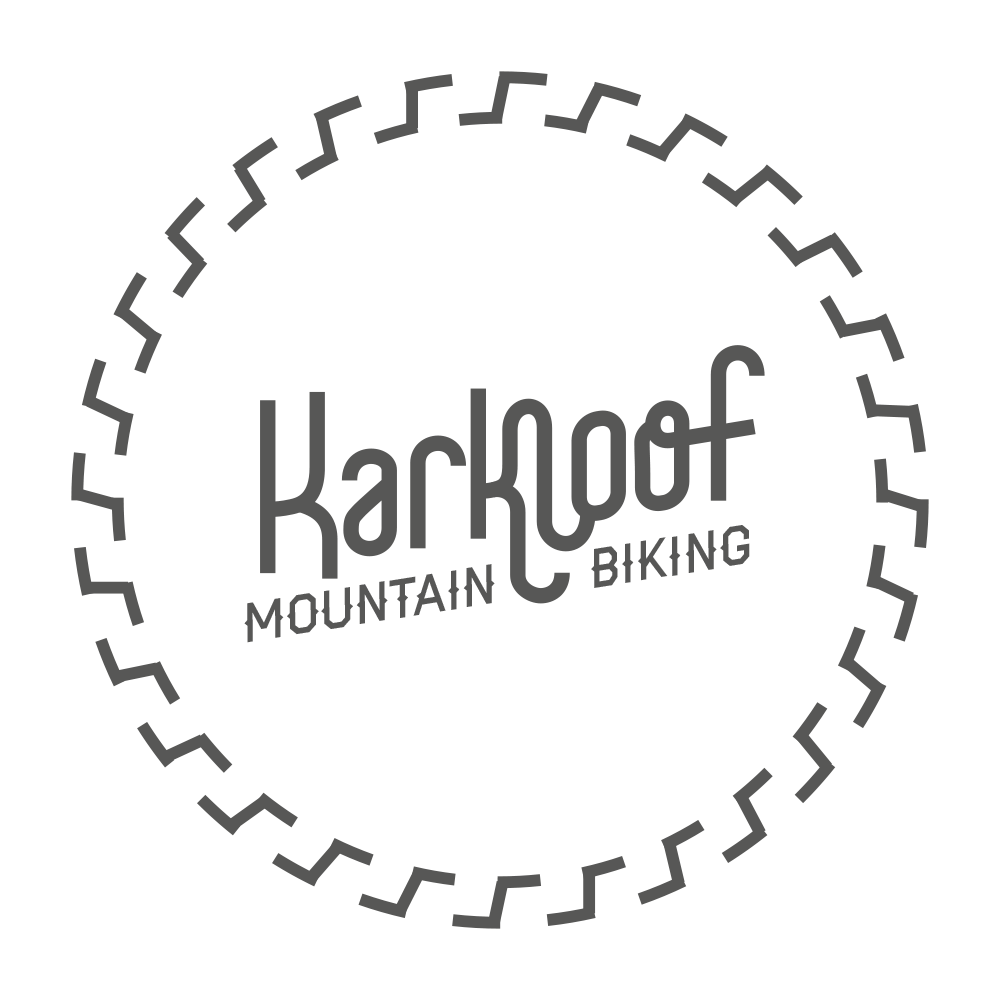 I then added the nature elements. My client, Kath Fourie, who is an excellent person to work with, referenced the Element brand so I stuck to very simple geometry and linework, including the renowned falls and the plantation pine trees that are home to the trails.
A later alteration came with the change of the descriptor text from Mountain Biking to Trail Club to accommodate the new trail running routes. There's still something a little off with the kerning and balance but I often find that I have to spend a bit of time away from a logo. When I return to it later the problem tends to jump out immediately.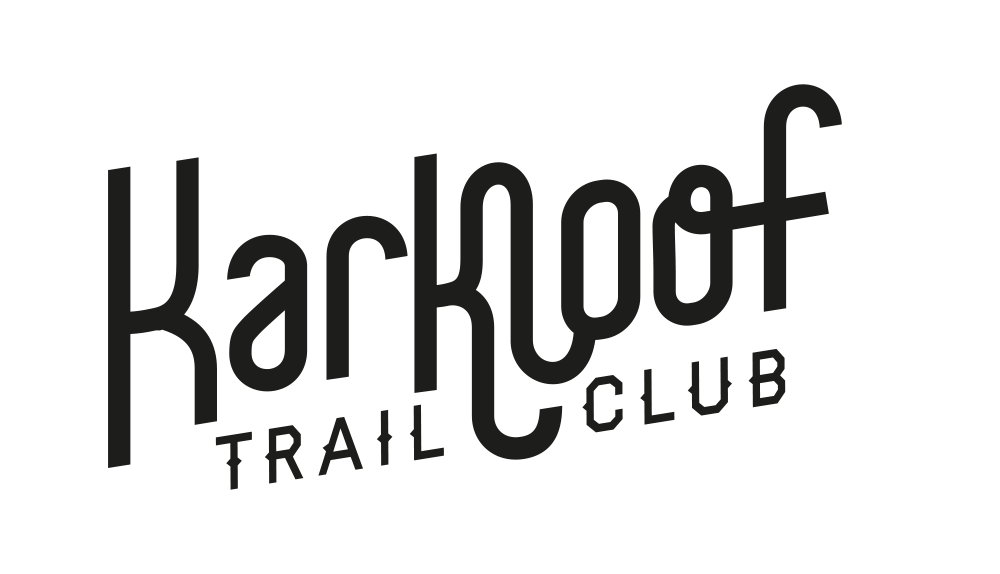 For the final edit I added a bit more feature to the mountains, reduced the stroke widths and added the birds in the right hand space. I was in two minds about whether or not those were twee but ultimately it felt like it added a bit more "life" to the whole logo. The mountain bikers amongst you will be pleased to note that I changed the chainring to a more standard 34 tooth.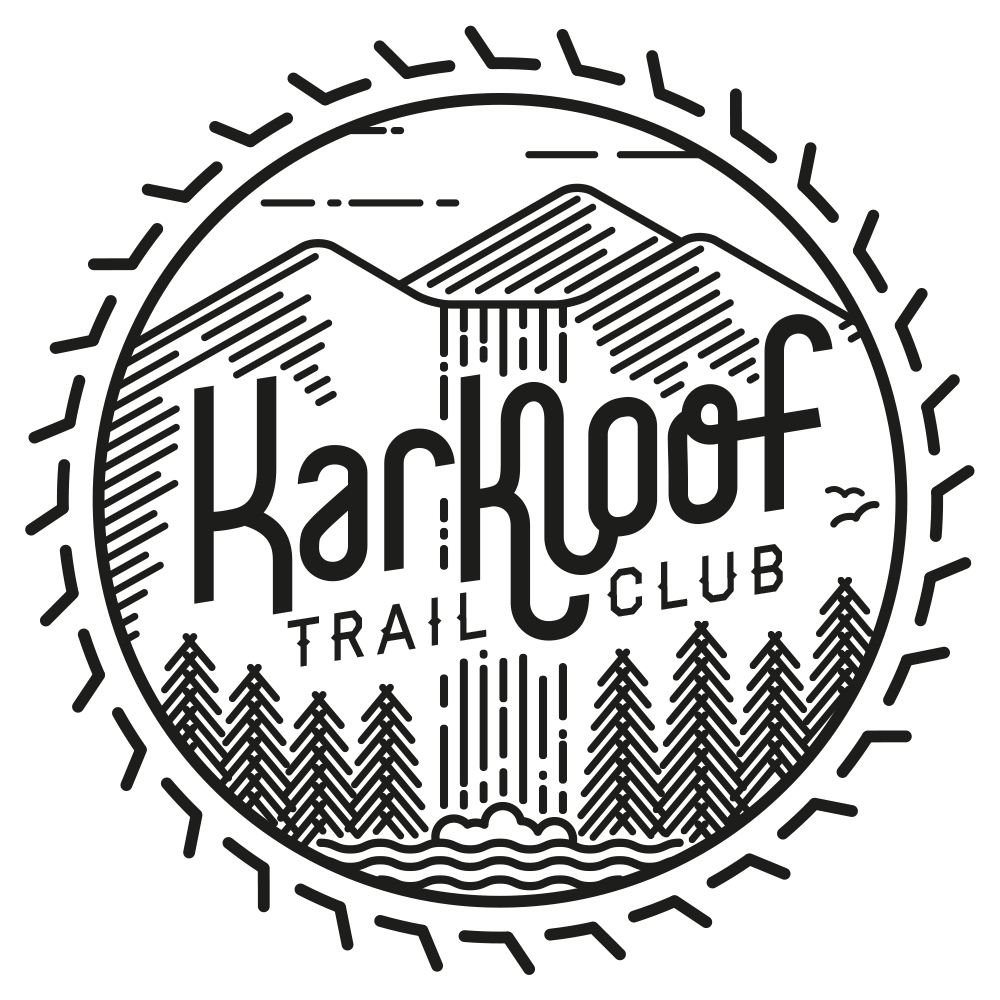 So there you go. Three hours done and dusted though I think that when I have some free time I'll return to it and add a bit more refinement to the type and maybe clean up and add detail to the rest of the illustration. I'd also like to create a pattern out of the elements to use on buffs and cycling shirts but I'll get to that as free time allows. I highly doubt you read all this copy but if you did, thank you, and criticism is always welcome so if you spot something you'd do a bit differently then don't hesitate to give your input in the comments.