Soul city AIDS conference posters
Poster design for Soul City Institute of South Africa.
The Soul City Institute commissioned us to produce posters for their stand at an AIDS conference held in Australia. The posters were information dense, demonstrating the results of research funded or undertaken by Soul City so we decided to highlight important extracts of text in a way that conveyed the 'brokenness' of the situation in South Africa. Due to the sensitivity surrounding victims of sexual violence we opted not to use imagery in preference of a type based approach.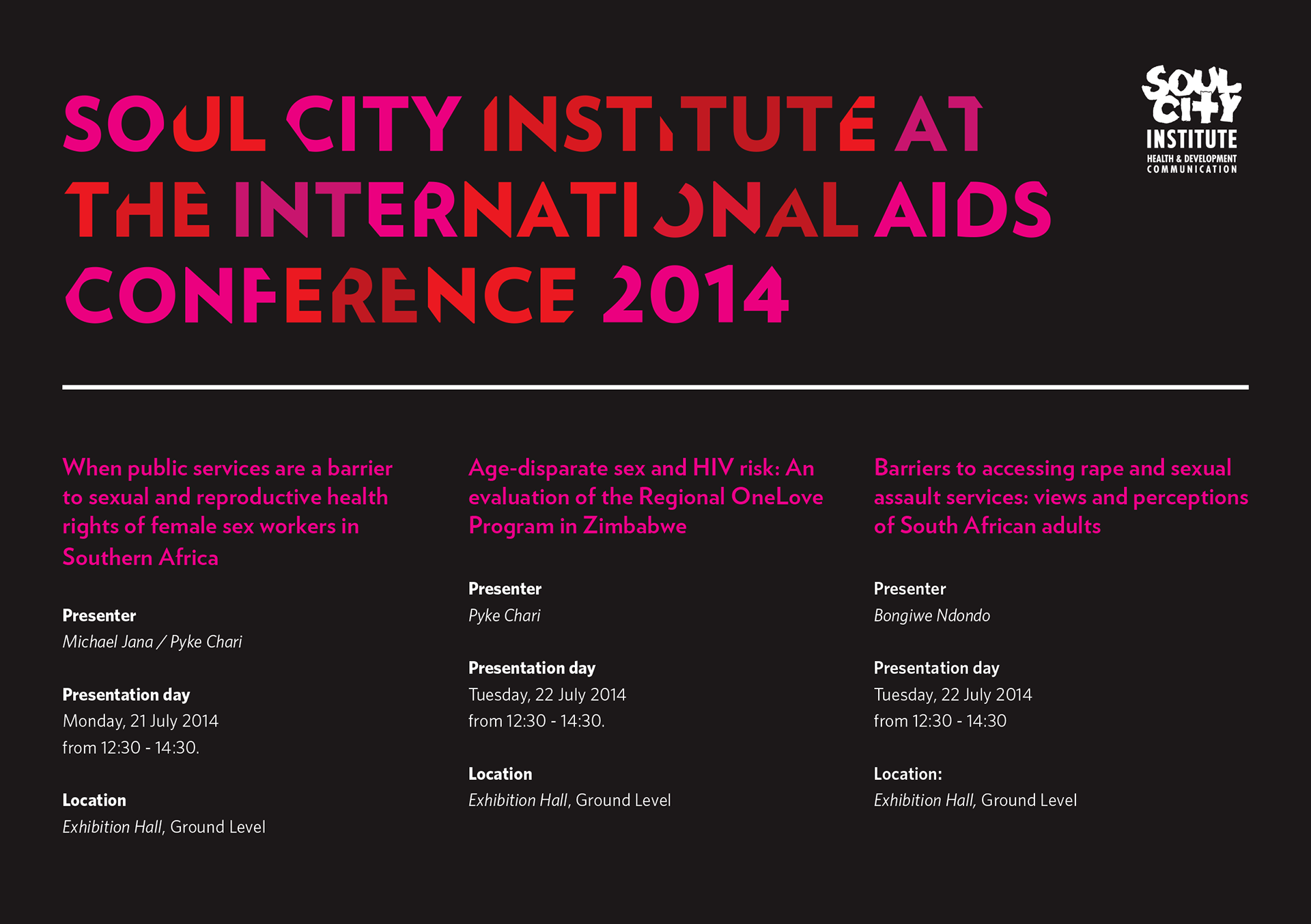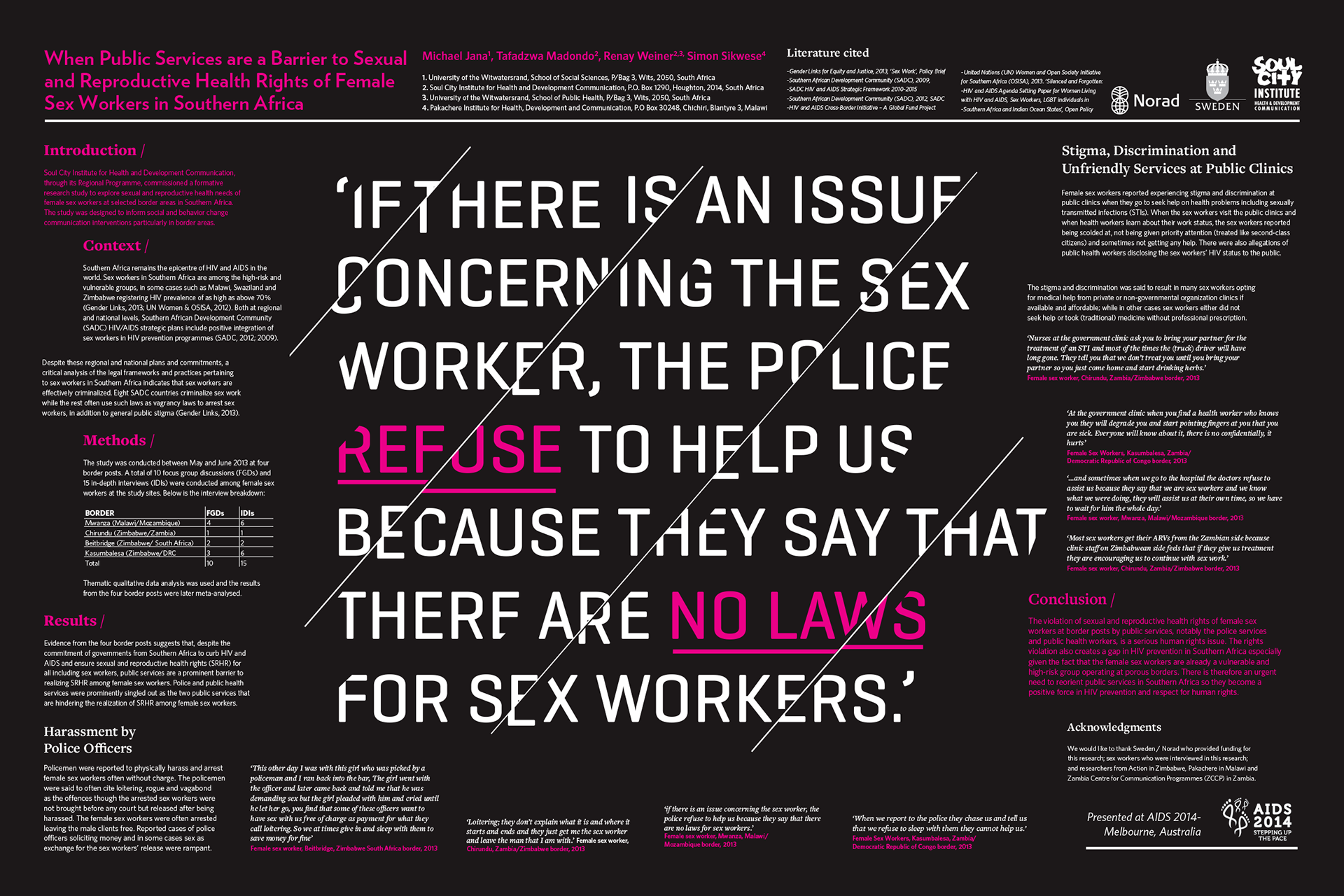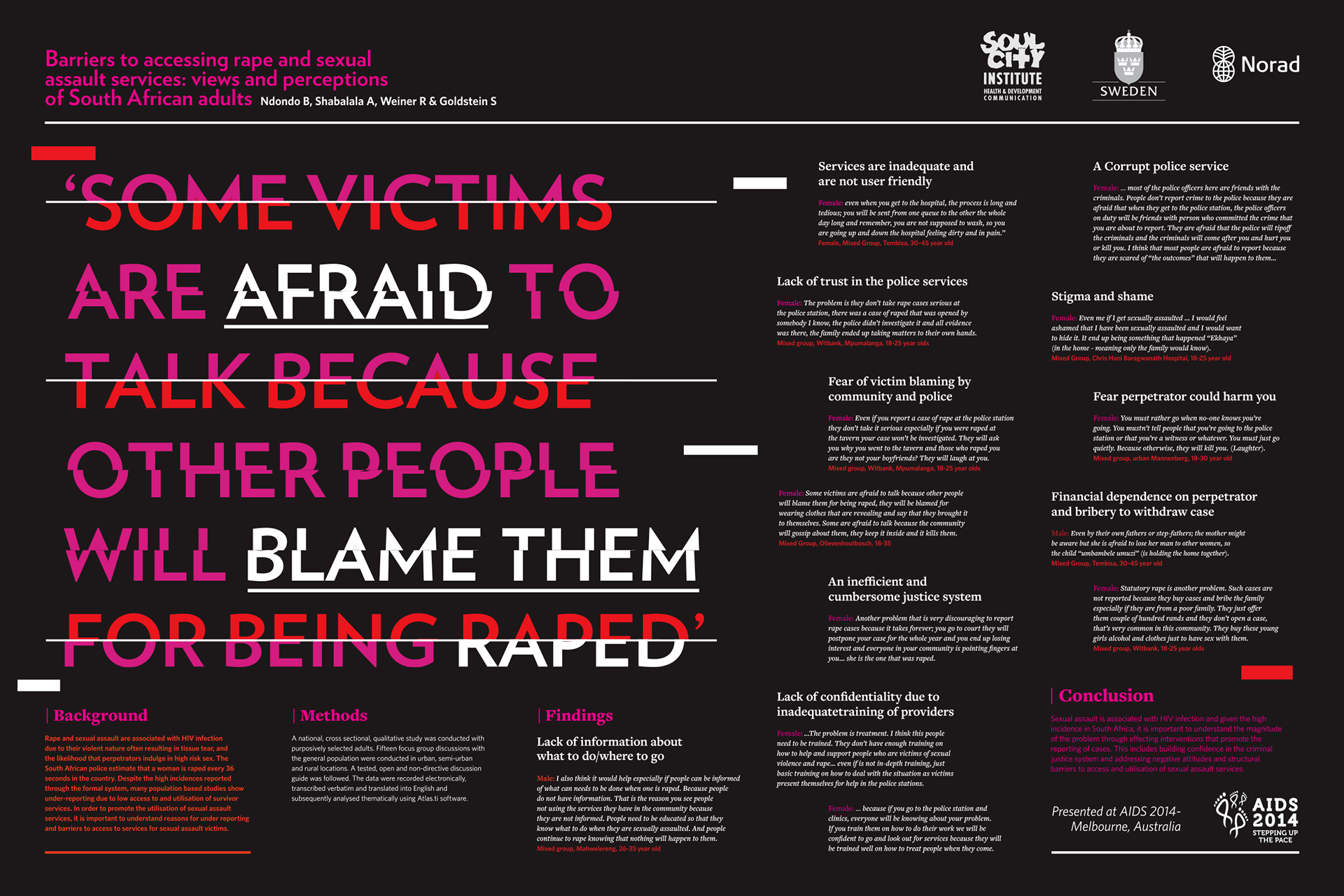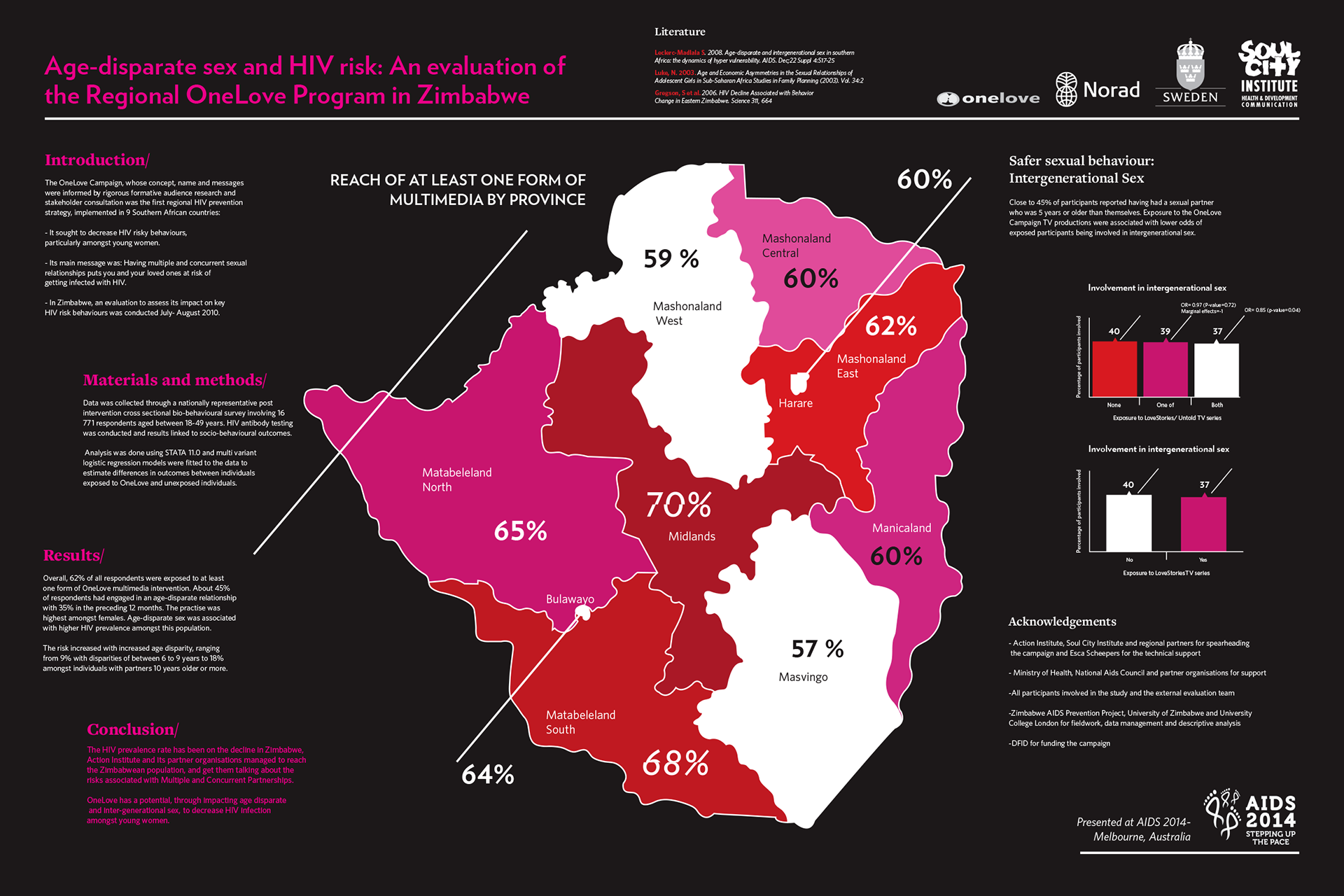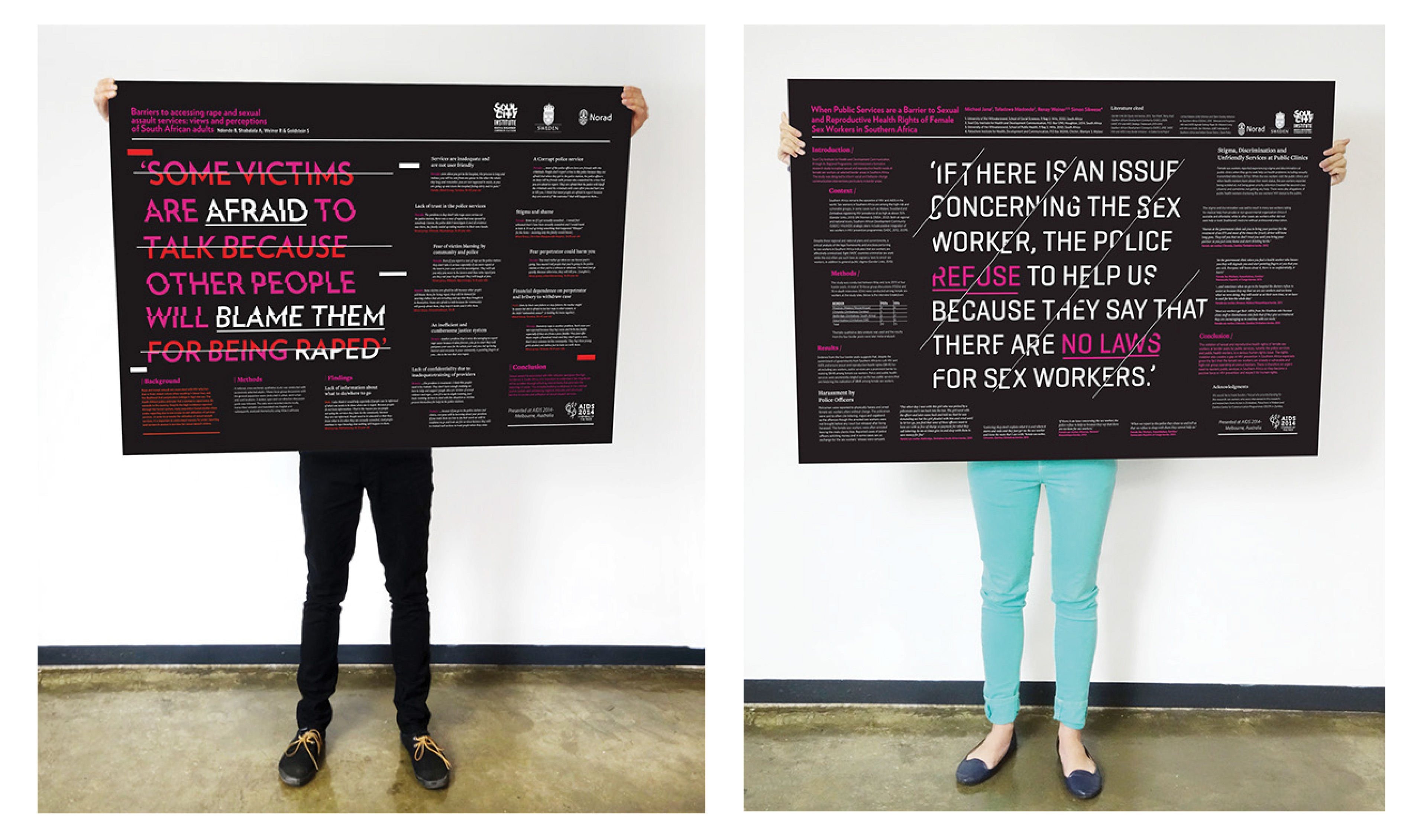 Designer: Carli Herbst
Art Director: Jessica Paulo
Creative DIrector: Barry Maitland-Stuart